Professional design
In today's world, where the economy and advertising of companies and stores are dependent on their site, having a professional and specialized site is very important. Nowadays, all companies use the website to attract customers, advertise and introduce their company to everyone. they do. Do you have to see why you decide to have a site for your company? If your goal is to have a professional site where you can surpass your competitors and compete in the most successful companies in the market, be sure to read this article.
Why do we need 

professional design?
Questions that arise for companies or people who decide to have a site for themselves:
Why do we need professional websites? A simple website does not solve the need for being on the global online market, is it worthwhile to pay for a professional design, why instead of spending out of ready-to-use templates Do not we? …
In today's world, having a professional and attractive site is one of the most important criteria for determining a large and successful company. It's important to have a professional site. Each company has a web presence to remain in its competitive market. The site needs and having a simple website in this competitive market is not enough. In fact, a simple and old website does not show you a company that has a successful and active brand! But it turns your company into a low-paid, self-defeating company that is lagging behind the competitive market.
If you want to advertise your company in one of the city streets so that many people get to know your company and you can attract a customer, you have to pay extra. But having an online catalog with attractive features and effects that are available at any location and time can help many times the urban advertising to attract customers, which can be said for a long time, no cost to you, and not attracting the customer. Only the return will be, but also with profit. So the cost you pay for a professional website is insignificant compared to the features you provide.
Site Hosting Factors on Site SEO (Part II)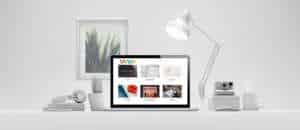 In the following:
Why not use ready-made templates to make less money! There are a lot of reasons for him. Your site is the exclusive catalog of your company that will keep you from the rest of the rivals. Having a professional site designed and painted based on your needs and type of activity can turn you into a unique and special brand.
Another reason is the lack of ready-made bugs and the loopholes that are available in the themes. Most of the templates sold are actually null-shaped ones that are most difficult to handle in most settings, and because Unable to update. Over time, there is a 100% problem and will cause your site to disappear after a while. Apart from getting ready for you to get SEO and optimization, that makes it so that you can never find competing companies that are Google's first search quest. One of the most important reasons that any company requests a site is in a competitive market among its competitors, which divert your ready-made template to this goal.
What are the features of a professional design?
There are several features in designing professional sites that can be named as the most important ones:
Attractive and user-friendly design: Professional design on the site should have beautiful effects and looks.

Colorful psychology and attractive graphics tailored to customer requirements: Designing professional sites based on the type of company's activities and the type of customers that site is painted and designed.

Site Speed: One of the most important features of a professional design site is the speed of loading pages. Having a slow site, even if it has an unobtrusive appearance, can lower your site's performance and regret users to view your site.

All pages are responsive and compatible with all screens: Today, people use mobile devices, tablets, and more, instead of using personal computers to view sites and Internet features. So having a professional site that can support all screens is extremely important

Compatibility with all browsers: Designing a professional site should be able to call up all the routers and the code used to be considered by all browsers.

Proper content: One of the issues that is considered in the design of a professional web site is the right content, which is relevant to achieving the proper SEO and optimizing it.

Having a Admin Panel: An Easy and Easy Admin Panel for Managing a Website in the Future for Importing or Changing Information in Designing a Professional Website is Important.

Support for multilingualism: Today, companies do not restrict their activities to work in the country, and for being in global markets, they need a professional site that can provide multilingualism.

SEO and site optimization: The most important reason for having a site seen by potential customers is. In the 

design of the professional site,

 all the requirements for the proper SEO site, including the optimal design of the site is considered

Site Security: One of the concerns of the owners of the companies is to prevent hacking and penetration of the sites to the sites, which will be achieved with the specialized design and implementation of the principles necessary to prevent the manipulation of malicious people