Green space design
It can be said that the design of the site in Tehran has been able to prove its position in all areas and occupations. People who already have a website know how much this has affected the amount of revenue and progress.
Green space design is one of the most up-to-date and most up-to-date categories, which has attracted a lot of fans due to the boom. People interested in this field work on designing green spaces in parks, private places, and government departments.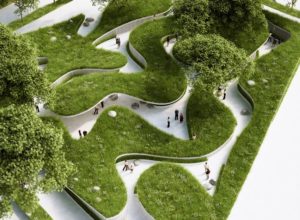 Advantages and possibilities of green space 
design
Green space specialists usually work as team members and often accept orders in the form of a company. Therefore, in the field of competition, a company can win that more popularity.
Web design can help the collection to become popular among the community and become a well-known company. Every company has a one-way website with a website.
A green space designer has a portfolio of work done during his career. This portfolio represents the skill and expertise of team members. Now, if they do not expose it and do not share it, nobody will know its degree of expertise.
Using the design of the site, the company can put images of all their work on the website and make them beautiful sliders.
It can also assign pages to various projects and present them with a description of the project.
By viewing these images, people choose their favorite project and they can customize it like that.