Fast food design
A website design company can create a website in all fields. Fast food stores, if they have a website, can greatly increase their customers.
People who want to order food from a fast food have a lot to do about it, and they'll come forward with options that are closer to their home and have better foods.
So if you are also a fast food manager, our offer to you is to order a website design. You can be sure that after a short time you will see the result.
Advantages of Fast Food Design
Website design is beneficial for all businesses and has many benefits. A fast food can use the website to introduce its collection.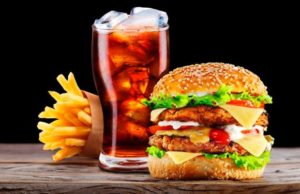 It will display pictures of different parts of your shop on the website and display the list of your products, along with their images in the menu on the menu.
In this way, the customer can see all the food and get their prices informed. After choosing food, the customer can order one or more items. It can also pay the cost beforehand.
These websites should have a page about us, on this page there is a complete description of the background and background of people working on fast food.
Contact information is also available on the Contact page, and customers can use it to place an order.
The appearance of these websites should be in such a way as to attract the customer after entering the website.