When it comes to designing a site, you can use systems such as Vocommerce and Prestashop. In previous articles, we talked about Woucamers and presented a general introduction to Voukamers and the features that are available for store sites. In this article, we will introduce a different storage system called Prestashop for site design. Whether you use one of the store systems according to your needs, depending on the designer's diagnosis, Prestashop and Woocampers are both the best and most complete systems available. We will provide further details for Prestashop.
What is Prestashop?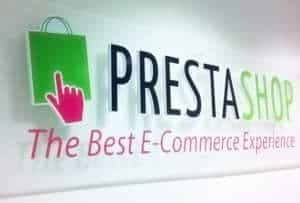 In fact, ParsShop is a storehouse that is open source to software developers. PrestaShop is serving on more than 120,000 online store sites around the world that are being used.
This professional store allows you to connect to online payment systems such as PayPal, Google Checkout, Payments Pro via API, Authorize.net, and Skrill, which provides online payment for shopping sites.
More than 40 languages enable the use of this store, one of which is Persian language, and has full support for Persian language.
Prestashop's store system offers a wealth of products for product management. In fact, by providing a high-performance graphic management panel, it's easy to manage an online store setup   , and it's possible for the store manager to take into account the complexity of the value added tax, transportation restrictions, weight … .
It also lets you set taxes based on your customer's location in your preferences, and customers can choose the currency they prefer.
One of the points that have been adhered to in the Prestashop store system is the ability to update the system. The manager of a store site can access the latest version of PrestaShop and use up-to-date system features. Utilizing the powerful Smarter engine and the regular and optimal programming framework provided by PrestaShop, this system has a great deal of flexibility and you can dare say any features you need as an online store manager for you. There are also a lot of modules and scripts for the development of the store system, which will be used to design a professional store website.
Features offered by Parmesan Store:
Easy and convenient management of products
Ability to define categories and subcategories for products
Ability to introduce an unlimited number of products
Ability to upload and optimize images unlimited
Possibility to import all the properties of a product
Possibility to import custom wares such as weight and packing and .. to allow the product to be loaded
Possibility to get feedback from customers
Possibility to optimize site SEO
Ability to set levels of access for a variety of system management
Possibility to use different payment methods
Ability to define a variety of graphical templates
Ability to manage inventory and inventory levels and the number of products sold
Support from all languages
Graphical and understandable CMS
Possibility to sell special products and offer discounts on specific products
Ability to define a specific group of customers and give discounts to specific groups
Taxation based on customer location
The system has been evaluated for the number of sales
Use SSL encryption
Selling products and services virtual