Atelier photography design
Like all professions and businesses where site design can help them to grow, the photographic studio owner, having a website, can see significant changes and improvements in his work.
In all artwork, the main principle is to be seen and displayed. This means that the artwork should be exposed and seen by the people in order to be chosen by the enthusiasts of the genre of art.
The reason why the 
design of the
 Atelier website is important

The photography studio is one of those very popular and vibrant businesses, and people come to photograph their wedding ceremonies, weddings and birthdays.
And from there, there are a lot of them in the city, so the studio can be successful in the field of competition, which initially performs its work of high quality, and in the next step, it can bring this quality to the attention of the city.
Website design can help a lot in this case. Each photographic studio can put on its website a portfolio of work that they have gathered throughout their work history.
Tips for writing meta dispersion on site design
It is also possible to include explanations about the staff of the studio, its year of establishment, the documentation and skills of the members. These websites provide ways to contact and communicate with the management of the studio and its mailing address.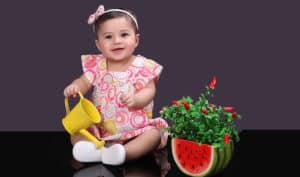 Gallery is very important in this design of the site. One thing to keep in mind is that the selected photos should be of high quality to be placed on the website. And the best pictures on the site.
The appearance and graphics of the site are also important, and should be attractive and user-friendly. In this case, users will be able to choose their services on the site.