PHP language
PHP or Personal Home Page is a programming language developed in web design . PHP is also used as a generic language. 
In 1995, a person named Rasmus Ledrvov made this language. PHP language development now falls under the PHP group and was replaced by Hypertext Preprocessor.
In the design of the PHP language PHP installed by a server application code to be read. 
In the Internet world today, most sites are written in PHP. PHP programming language is very popular among programmers due to the openness of its code. 
Opening these language codes is a great advantage that people in a large community of users are working to develop this language. 
Each of the programmers of this language uses the site to implement the site, and also significantly reduces the design of the website with this language. 
PHP language runs on both Linux and Windows servers. Due to high security, this language runs on the Linux server.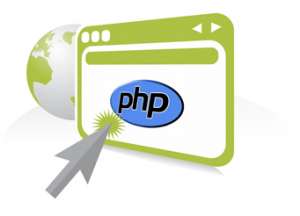 PHP language popularity
For popular PHP language, we can examine the site statistics of W3Techs , published May 30, 2017. 
About 82% of the world's web sites are written in PHP, and only 15% of ASP.NET developers are written. It shows the popularity of PHP language.
How are websites created?

This chart shows percentages of the website using selected technologies by ranking statistics.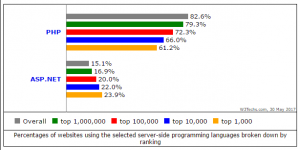 We will continue to introduce websites that are designed with PHP, which will be more familiar with the power of this programming language: