Professional design services
Having a professional website with a great code will definitely bring you to this page, and we'll examine the principles of a professional design.
What is a professional design sentence?
We call the website with the latest technologies and manually coded and unique capabilities. We design professional design.
What matters in designing a professional site!
Now, let's look at the important things that should be in web design
 Professional Domains
Choosing the right domain name is the most important thing to do at the beginning of your site design and you can say that a proper domain name is halfway down. For a proper domain name, you should consult a professional worker so that a good domain name For you
Web Hosting Tips Web Design Professional
Unplugging a website with a high uptime hosting will have a very positive impact on your site if you are looking for a good site outside of Iran, and if you are looking for speed, choose your own hosting from Iran.
 Designing a site with hosts outside of Iran, based on a port that Google has for datacenters outside of Iran, is better.
Designing a business with hosts inside Iran due to closer and lower Ping can give a better rate to the internal visitor.
The issue of security in website designing has always been important and should be guaranteed by hosting your design
Design a professional site template
The design of the parallax effects can add to the vivacity and attractiveness of your site. The use of Google's Design material also has a certain amount of speed and beauty.
Try to think of elements that inspire your visitors in the design of the template
Make sure the organizational color is best placed in the site
The logo is the most important element in the eye
The layout of the content on the site should be such that it does not bother the user to have a Z Pattern layout that you can use.
Adhere to SEO principles in web design
The SEO site should be professionally crafted by SEO experts in order to be superior to the search results and increase your sales, for a good SEO, you need specialized content and principles that will last a long time for your website by SEO. be done.
Professional design is Responsive
The proper design of the site for mobile and tablet is the best thing that happens to their users after you log in to your site. It's also a very important factor for Google to make it happen, and if this is done thoroughly and thoroughly, its full rating is on your site. Takes
 What is the professional design of a website affecting my business?
Be sure when your customers open the website, the first thing they see and the first since they are directly involved in judging your company and asking questions.
A professional site helps users trust you more
Showcase your work, event notification, service products all gathered on your site Think about one of the broken pages. The user does not ask if his site is like this. What is his service?
So, we see a direct impact here as for how a website's professional design can help you attract your customers early on.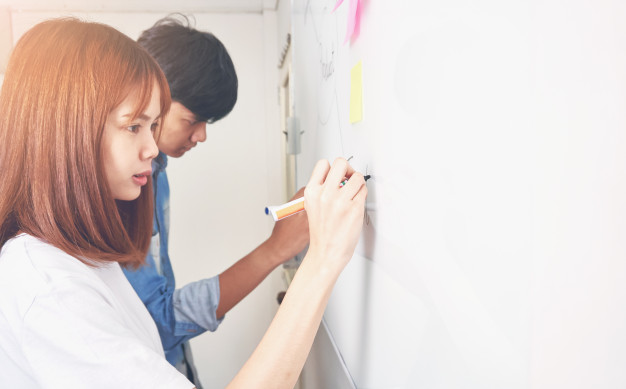 Why design a professional website in Tehran?
To answer this question, there are a few other questions that we are asking to find the answer
Other site design models, but what are the drawbacks that we need to consider when designing a web-based professional?
When a user requests a professional website design, there are certainly rivals who want to see them much better, better to say that they have customers who want to make them better than competitors!
So for this employer, having a typical website is not satisfying and looking for a dedicated site design
Redesign for a fresh start with the website
You may now have a good site, but when you want to be serious about your work, you want to know all this, so with a professional website design, customers are informed.
You can even announce this item on redirection news sites during a news event
Let's remind ourselves of the new things of creativity in design, doing things that make us more professional – all of us all have our winning leaves in business, which customers see and understand very well.
What pages should be in the design of the professional site
When redesigning or starting a new design, you should try to get the following tips on your site
A contact page with detailed information along with a Google map
Take the page seriously. This page is hosting your future customers
The service page must be very clear and short of your services and the terms of receipt of it will be announced by our customers
It's a good idea to know what to expect before making any kind of customer service or product
The product page should be able to share the details of the product with the user
If you have a business partner, design a separate page and name them if you can link to their website.
Conclusion Professional designers
Just as you are on this page, you are proving to us that you are looking for better service and better products for your customers. Take note of the items on this page and consider them in your design. If you need advice, we are eager for you. Waiting for your voice!